About - We live in a world of fierce competition and entrepreneurship. It's no surprise that one of TV's favorite shows is ABC's Shark Tank. The question is how will you and your child acquire the skills necessary to thrive in this day and age? How did Daymond John become "the Shark Daymond John"? This  brief view into Shark Momma John's  life, priorities and some of her principles will shed light on the questions she can answer for you.
OVERVIEW
Shark Momma John grew up in Brooklyn, New York and settled in Queens. After her marriage of 13 years ended the demands on her were enormous. Raising her young son was her priority and it took three jobs and complete focus to accomplish her goal. Her story is inspiring because of the creativity with which she applied some very fundamental and critical principles. How she learned to think outside the box to give her son the best possible guidance.
I get my discipline, my focus, and my drive from my mother. ~ The Shark, Daymond John
Over the next 30 years these principles were the foundation of her son's success. Always present, she developed close relationships with people at every level of business and culture. Friends and acquaintances quickly turned to her for advice and guidance.The strong guiding principles she developed earlier in life (as that determined parent) were supplemented and supported by greater experience and more life principles which she shares with those that need her help.
She calls this sharing of knowledge and experience "Wisdom Sharing". Her mission is to help others at major turning points in their lives apply those guiding principles to their own situations. To enable others to grow fast… to overcome limitations… to expand horizons…to DREAM and THINK BIG! (Read her full story and learn about how those principles shaped the future of an entire new generation of entrepreneurs)

#1 Set a Strong Example
Shark Momma John shared just a few of her guiding principles here on this site. Being both mother and father to Daymond, Momma John knew early on that it was her responsibility to set a good example. So, she held multiple jobs. It was far from easy handling those jobs while focusing on her baby but she knew that the focus and energy would be a good example going forward for her son.

#2 Broaden Horizons
She understood this diverse world we lived in and was determined to show her son despite economic hardships. Every summer she figured a way to send him on another adventure where he could meet different kinds of people. A summer in Hawaii, teaching him to love the water and swim like a fish, another summer in Barbados, then Trinidad and more… Quite an accomplishment when the family was just getting by.

#3 Eat Well & Live Well
Nutrition was important to her long before it was fashionable. She kept her child away from fast foods and took Daymond to fine restaurants any time she could afford to. It was not only about the food. It was being in the proper venue and understanding that there was another side of life. Learn how she accomplished this while holding down 3 jobs.

#4 No Junk Information
The Wall Street Journal and New York Times replaced Newsday and the Daily News in their household. She would encourage him to read those papers with her. "If you want to be successful read what successful people read" she would explain. Just how she accomplished this with a young boy growing up in queens is another side of creatively parenting.


#5 Play With The Winners
She understood that being among the best was very important so instead of taking her son roller skating on a Queens street she commuted to Manhattan where he could see the best of the best skating. She would encourage unusual sports like horseback riding. There's a theme here. She would recognize what the achievers were doing and encourage him to play among the winners.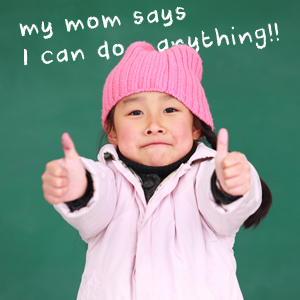 #6 The Power of No Limits
She was teaching her son how to be confident. He would grow up understanding that there were no limitations. And that came from her single minded focus on giving him the tools he needed to succeed. She would instill in him a full understanding of how high he could go and at what cost.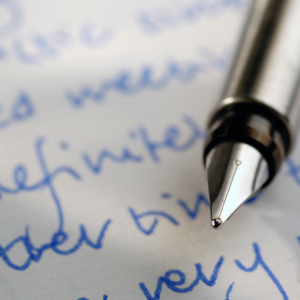 #7 Know Thyself
When it came time to make some life decisions going forward she patiently quarried Daymond as to what he wanted in life. She understood her sons strengths and weaknesses and helped him guide himself. She would encourage him to write his thoughts down (the secret sauce and great power of the written word)

#8 Enable and Believe
Daymond had a dream. To be in business. What he needed was someone to say "Go for it!"  Rather than force his square entrepreneurial peg into the round hole of a college education Momma John encouraged him to create his first product. She patiently showed him how to sew, encouraged him to get out there and sell and never stopped believing in him. Ultimately he became Daymond John, The Shark and she became The Shark Momma John.

EVERYONE HAS A SHARK IN THEM, YOU SIMPLY
NEED TO RECOGNIZE YOUR PASSIONS